Get ready for a Sissy Faggot Mind Fuck!
During Sissy Faggot Mind Fuck  I will brain wash you to love cock.  Come here & confess your cock craving desires.
I will dress you up in lingerie. Craving  dick more than pussy.  All your thoughts will be occupied with sucking dick. You want to be filled with dick!
My seductive voice penetrates the deepest depths of your mind. Hypnotizing you into being a sissy cock sucking faggot! Soon your ass will pucker. Puckering at the thought of being bent over  & fucked.
Dare to be my Butt slut? Your ass will be completely violated. Soon your ass cherry will be  penetrated. Tight little shit hole totally destroyed.  Forced to take your pain anal ! Crying out like the depraved sissy faggot slave you are!
Bow down to your Dominant mistress! Your a weak inferior man!  Serve me on your hands & knees! Kneel before me & obey.  Beg to be filled and fucked! Used like a dirty depraved pathetic sissy whore. Your empty without cock. Dick is all you live for. All you think about is rock hard throbbing shafts. Long hard fuck meat filling both your holes.
Open wide & submit! Forget free will. You no longer get to choose. I am all you need. Everything I tell you to do you want to do. Your mouth was made for dick. Lick your lips sissy & beg.
Your ass was made for cock. All you want to do is suck dick. You desire only to   serve me. Craving cock 24 hours a day 7 days a week. Every bath house toy shop & glory hole calls your name.  Scrolling on Dating aps begging for hard dick!
Forget fighting Sissy Faggot Mind Fuck !
My Sissy Faggot Mind Fuck makes you weak! Big long hard cocks sliding in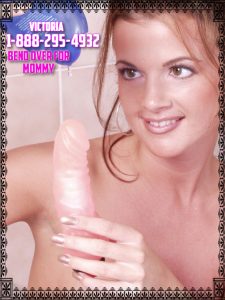 and out of your mouth. On your knees begging for meaty veiny throbbing dick. Moaning like a faggot.  Looking forward to that first bead of precum. Sucking down sperm like a fiend. Jonesing for fat pulsating dick. Salivating for cock. Feeming for dick like a faggot tranny cum dumpster.
You know you want it! I groomed you with my strap-on dick! Now cock is all you can think about. I stretched your ass & mouth wider & wider.  Pegging you day after day! You loved it! My kinky power bottom bitch!
Then I surprised you with your first real cock. At first you thought it was one of my toys.  Until you swallowed a mouth full of cum! Then you felt the unmistakable throbbing of a real dick filling your ass with sperm!
Of course you pushed your ass against those dicks! You love being fucked. That dick probed & pushed hard & deep inside you. Making your sissy clit stand at attention. Squirting in your panties. Making your panties messy. Panties wet with sissy squirts. Moaning as he fucked you. Your an inferior male taking dick like a beta. Deeper & deeper that's it! Ass to mouth just how you like it!
Submit to your Sissy Faggot Mind Fuck Mistress!
Don't try to fight my Sissy Faggot Mind Fuck. Get on your knees. Serve in your stockings. Submissive in your pretty pink panties . Mouth open begging to deepthroat hard dick. Taking dicks two at a time. Ass up head down waiting. On  your  hands & knees helpless. Room with wall to wall big fat throbbing cocks. Of course you beg. Crying for dick like the pathetic cum dumpster you are. "Please mistress I want to be fucked!" Of course you do!
When your ready to submit call! 1-888-295-4932.  
Email me your twisted sissy fantasies at:
CHECK OUT MY SITES
Serious slaves and generous gentlemen may send me a Sephora e-gift card at : https://sephora.cashstar.com/store/recipient?locale=en-us 
Please use my personal email victoria_verone@yahoo.com.  I accept e-gift cards at this email address.
Long to spoil me? Spoil me or buy our time online here: https://www.webtokens.biz/Phonesex/downloads/victoria-888-295-4932/
Long to rinse your wallet for me? Or long to be my Sugar daddy? Do it by sending me crypto here: https://victoriaforphonesex.com/findom-tributes/
Edge your self to my photos here:                                                                     https://www.web-tokens.com/store/victoriaforphonesex/photos/