Student Teacher Phone Sex
In Seduction Role Play Phone Sex, you are a professor of creative writing & I am one of your students. I've turned in a paper about a student who seduces one of her married male professors, & turns him into her oral sex slave. Turning him into her own personal Pussy Boy. Dropping enough hints in the paper that it's clear I'm writing about You & I.
You ask me to stay after class  & I smile knowingly & tell you that I can't.  I have another class so I scribble down my address . Leaving a note for you to come by my place this afternoon.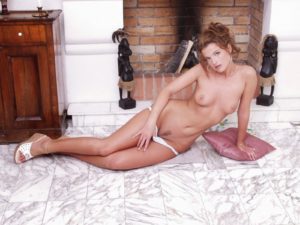 That afternoon I answer the door in a red mini-dress so short it barely covers my ass . Black silky sheer thigh high stockings & 5″ Black patent open toe stilettos. As I sit down on the couch I motion for you to sit next to me.
"Now, is this about my silly paper," I ask with an adorable pout.
"Yes," you reply.
"Look Victoria, I found the topic completely inappropriate and it made me very uncomfortable reading it." You tell me.
"Why," I ask coyly, "Did it hit too close to home?"
"What do you mean?" you ask suddenly nervous.
Seduction
I cross my  perfect long sexy smooth tanned legs which makes my skirt go even higher. Now exposing the tops of my thigh highs & say, "I mean I've seen the way you look at me in class. "You like totally ogle me".  "Always checking me out head to toe".  "Always trying to look up my short skirt".  "I've even let you look some times".
"Just Look at you now" !  "You can't take your eyes off my legs".  A married man? You ought to be ashamed of yourself! I think you came here today using that paper as an excuse to see me alone. You could have given me an F & been done with it but no, you wanted to see if I would seduce you."
I lean into you, put my hand on your bulging crotch feeling your quickly hardening cock  &  say, "It sure feels like you want to be seduced."
Submission
I kiss you on the cheek & whisper into your ear, "Tell me you want to be a slave to my pussy. Come on baby, let me turn you into my Pussy Boy. It will please me very much. I can make you do things your wife would never understand. Of course you know how weak you are & how deep down you just want to obey me."
"Please don't, I better go," you say unconvincingly.
"Why," I ask as I get up off the couch & turn around in front of you, "Don't you like my body?"
"Oh god yes," you gush, "You are incredibly hot."
I stand in front of you and give you another of my seductive pouts & reply, "Then tell me I have a perfect body."
"Oh god Victoria you have the most perfect body ever," you reply obediently.
I sit back down on the couch placing my legs over yours & I turn my face to you.  Giving you a deep French kiss while running my tongue deep into your mouth & taking control of you. Then kissing one lip at a time. "You want to submit to my pussy, don't you? Your dying for me to pussy whip you, aren't you? You know I can satisfy you better than your wife, don't you?" I ask.
"Yes," you respond softly & meekly. I smirk, knowing I have you at the breaking point & I go for the jugular.
I slide off your lap & say with an edge to my voice you haven't heard before. "Then get on your hands and knees & beg bitch."
You practically jump off the couch & get on your hands & knees. "Please, please make me your Pussy Boy. Please. I beg you. You're so beautiful, please I want your pussy so badly. I do think about you all the time in class. You are just so perfect in every way, Please, I'll do anything you say," you whine submissively. Just like I thought you would.
"Please Mistress Victoria," I snap.
"Please Mistress Victoria, (you say as you correct yourself)  please, please make me your pussy boy. Please let me worship your cunt. I need it so", (you grovel).
I smile wickedly & reply, "Just the way I like my men, on their knees & begging. Now follow me on your hands & knees. " I say as I lead you into my bedroom.
"Strip," I command. Once you've taken your clothes off, I hand you a chastity device & say, "Put this on.  I don't want you having an orgasm without my permission. " You quickly put the device on & gaze up at me with adoring eyes.  I have you just where I want you.
"Take my dress off slave."
You carefully take my dress off  & gasp at my perfect flawless body. Getting on the bed I put some pillows under my head. "Now start at my feet & worship your Mistress," I command. I stretch out my perfectly manicured toes. Painted candy apple red. My sexy soles and heels beckoning to your lips and tongue.
You begin to tenderly  slowly kissing my feet all over. Then you proceed to softly suck my toes. Making sure each toe is worshipped. Ever so slowly you work your way over my calves lovingly kissing & licking them. Making your way up to my thighs. Before  slowly making your way to my pussy lips.
You begin to worship and make gentle love to my Perfect cunt. Gently you kiss & lick my honey pot softly.  With pleasure you begin to run your tongue over my Perfect pink lips. Taking  your time you go slow as you slide your tongue into my Perfect fuck hole. Relishing ever lick as you eat me out. Sticking your tongue in as far as it will go. Your face is soon wet with my sex juices.
I let out a sigh of approval, patting you on the head and whisper, "Such a good Pussy Boy, Worship your Goddess. Promise your Goddess you will never fuck your wife again. " You take your mouth off my pussy, look up at me & say, "I promise Goddess Victoria, I will never fuck my wife again."
I smile & close my eyes as you continue to lick & suck my Perfect cunt. It feels wonderful. Finally reaching my clitoris you begin to lick & nibble it. Then you begin to concentrate on it hard sucking it & lapping like a man possessed. Eventually I put my hands on your head & pull your head into my Perfect hole. As I scream out grinding my cunt in your face & enjoy an intense shattering climax.
I push your head away & turn over onto my stomach. "Now Pussy Boy worship my ass." You begin kissing & licking my ass all over very slowly & sensuously. You gently pull my ass cheeks apart & kiss my asshole as your tongue flicks it nice & slow.
Then you begin to stick your tongue into my ass very gently as you fuck my taint with your tongue. While you tongue fuck my crack I play with my clit until I have another mind blowing orgasm. I smile relishing your devoted Ass Worship!
"That was nice," I say as I slip into a very short black satin robe & get back into my stilettos. "Are you ready to show me how badly you want to be my devoted Pussy Boy?
"Yes Mistress Victoria. Anything."
"Back on your hands and knees then," I command.
Toilet Slave & Total Devotion!
I stand in front of you & lock my eyes onto yours, "Devoted Pussy Boys willingly consume anything that comes out of my Perfect cunt. " I walk over to a cabinet and take out a funnel with a hose attached to it.
I turn, hold the funnel out In front of me and look at you & say,  "Absolutely Anything !  Are you ready to prove your devotion to me Pussy Boy by drinking every single drop of my Golden Nectar?"
"Yes Mistress Victoria," you say completely defeated. Looking at me with adoration.
I order you to lie down &  I stand over you. Seeing you staring at my Perfect cave of pleasure. Snapping my fingers I order you to put the hose in your mouth. Placing  the funnel directly under my Perfect Cunt I instruct you to suck. Drink my piss like its fine wine I instruct!
As I relax  a trickle of my perfect piss begins to hit the funnel.  My Golden Showers go down the clear hose. My experience as a mistress allows me to very slowly release my delicious Golden Nectar.
This method allows you to consume every single drop of my Pretty Girl Pee Pee. When I'm finished, I order you to clean my Perfect Pussy.
I own your orgasm!
"Now" I say as I hand you a glass, "Release your cock. Going forward this is the only way you will ever have an orgasm – in my presence and with my permission. You are never allowed to touch yourself unless I allow it!
However, you'll only have one minute to cum or I take the glass away. This is about release, not pleasure. You are to look me in the eyes and say "I love Goddess Mistress Victoria & I am less than nothing without her". You will do this  as you stroke your dick."
You get on your hands & knees, take off the chastity device & begin to masturbate. Obediently obeying my every command. Your eyes lock on to mine as you say over & over, "I love Goddess Mistress Victoria & I am less then nothing without her." Making sure you do your due diligence to not make a single mistake.
"Come on," I say, "Hurry up, I don't have all day."
You let out a moan as you shoot your thick creamy load into the glass. Your creamy white cum filling the sparking lead crystal chalice. I order you to squeeze your cock to get every last drop out of it. Milking your penis deliberately until not a drop remains.
Taste yourself!
Standing over you I order you to open your mouth. I lean down & pour your semen into your mouth telling you not to swallow your cum just yet. "I want you to savor the taste, to get used to it. You belong to me now Pussy Boy. I own you. Now swallow."
When you swallow your own cum, I snap, "Get dressed."
You quickly get dressed & come into the other room.  I am perched in a chair with my legs crossed. "Understand that you are now at my complete beck & call. I don't care how many times you lie to your wife.
When I call you, you will come to me. Now get the fuck out of here. You disgust me." Then I dismiss you with a wave of my perfectly manicured hand.
Ready to become my devoted Pussy boy? Long to be my submissive bitch?
Call me now! Your mistress is waiting!