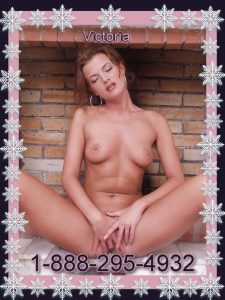 Home Intruder Fantasy Keeps you on the edge.
During Home Intruder Fantasy I catch you red handed! You thought you were going to steal the money in my safe. You had no idea I was well armed, Well trained and very horny! "Freeze, Hands up!" I order. "Drop the safe and sit down!" Not knowing what to do you of course you comply.
Home Intruder Fantasy will surprise you.
You were told this job would be easy no one prepared you for this. I make you cuff your own hands & force you into my bedroom. Cuffing your cuffs to an iron bed frame.  Forcing your legs apart & tying them to my bed posts after stripping you naked. Home Intruder Fantasy leaves you on the edge of your seat with anticipation.
Let your mind wander during Home Intruder Fantasy.
I make you drink water & swallow a pill. You do as instructed as I begin to laugh. I have you at gun point so there is really nothing you can do but obey. As your dick stands straight up I slide a special cock ring on you. This cock rig is rigged with an electrical charge & you swallowed a boat load of Viagra. Oh you sweet fool. Your employer failed to tell you whom you would be stealing from this evening!
The tables turn during Home Intruder Fantasy.
If you try to pull  that cock ring off before I do it will shock the shit out of your dick. I have fun pinching and licking  & biting your nipples as I go through your phone.  I Take pictures of myself sucking & riding your dick And send them to your sexy friend.
Telling her " your mine now!". Now that I have wrecked your budding relationship lets get down to business. She texts me angrily & I take a video of my pussy clapping on your dick as I ride you. I text her our dirty movie. I can almost feel the delicious rage, envy & butt hurt feels as she watches me fuck you.
Beg to cum during Home Intruder Fantasy.
I tell you if you can fuck me without begging to cum I'll let you keep the safe and everything inside. You have no idea what the fuck I am going to do next .  During Home Intruder Fantasy I tease and tempt your cock. Edging you in ways no woman has ever done. This adventure role play makes your toes curl as I tease tempt you. Never knowing what I will do next so hang on for a wild ride. Enjoying every moment of spontaneous mind tingling cock stroking pleasure.
Submit to my Home Intruder Fantasy.
I will do things to your body your wife or girlfriend wishes she knew how to do. Join me on this one of a kind adventure.  As I make you  beg to cum deep inside my tight wet pussy or my puckered pretty pink asshole.  Call me for more Home Intruder Fantasy Phone Sex!  1-888-295-4932.  
Email me your fantasies at: VICTORIAFORPHONESEX@GMAIL.COM
CHECK OUT MY SITES
Serious slaves and generous gentlemen may send me a Sephora gift card at : https://sephora.cashstar.com/store/recipient?locale=en-us
please use my personal email victoria_verone@yahoo.com when you send me a e-gift card.
Long to spoil me? Spoil me or buy our time online here: https://www.webtokens.biz/Phonesex/downloads/victoria-888-295-4932/
Long to rinse your wallet for me? Or long to be my Sugar daddy? Do it by sending me crypto here: https://victoriaforphonesex.com/findom-tributes/
Edge your self to my photos here:                                                                     https://www.web-tokens.com/store/victoriaforphonesex/photos/