I am your new Fantasy Phone Sex Therapist
As your fantasy Phone Sex Therapist we explore all of your kinky taboo desires. I am a Phone Sex Therapist that a friend of yours has recommended. You really tried to keep your desires buried. But you know now more than anything you must release your inner feelings. This intense craving to suck Shemale cock.
You Shake as you pick up the phone to make your first appointment with me. My beautiful sensual voice captivates you. Your dick hardens as I say your name and negotiate a time for us to talk. You try to conceptualize how I must look. My voice is Smokey but sensual.  My demeaner Intelligent but hot.  You commit to an appointment with me &  nervously arrive .
Phone Sex Therapist tempts you.
When I welcome you into my office I Am the epitome of class. My well tailored cream colored A line body hugging dress clings to every curve. I am every bit a woman in your eyes. You have no idea of the surprise I am hiding from you. My sensual walk makes your cock stiffen. Your find yourself looking me up and down. Gazing upon my nice round ass and full perky breasts.
You know you are here to discuss what ails you. Your overwhelming desire to suck Shemale cock. A need that haunts your every dream. Waking up many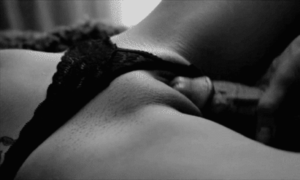 nights after having a wet dream. Something you have not experienced since you were a young man. You feel like a teenager again lusting after forbidden fruit. But this time you don't lust for Pussy you desire dick, Shemale dick. Hard pulsating throbbing well veined fat thick Shemale dick.  You crave it in your mouth. You want your lips wrapped around it. Sucking and licking every hard thick fat inch.
Phone Sex Therapist makes you confess!
You arrive in my office confused about your new found desires. I slowly draw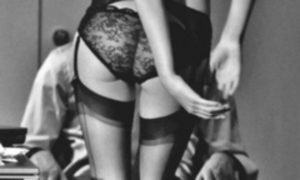 out all your secret cravings for She-cock! Desires you have never told a single soul sans one friend. Your every waking moment is consumed with thoughts of sucking Shemale cock.
As your Phone Sex Therapist I am here to listen to all your naughty confessions. You admit to being obsessed with Shemale's. Looking up to a beautiful woman with a long hard dick is everything you desire. Hungry for the cum only a Shemale can give. Desiring to milk every last drop of creamy cock milk from a Lady Dick. You fantasize constantly about sucking a She-Male to orgasm.
Hold nothing back from your Phone Sex Therapist.
Pulling your secrets out of you is what I do.  Being able to be transparent &

open without fear of judgment is refreshing .You specifically desire to give her all the pleasure you would give a woman. The exception is she is bestowed with a beautifully erect cock instead of a Vagina.
You long to be with what looks like a beautiful woman, but with something extra. Powerful women turn you on. Shemale's excite and intrigue you. You long to be dominated by a Shemale's big cock .  In Our Phone Sex Therapy I use trigger words like "cock, hard, veined, and cum." I repeat these trigger words in a way that invoke powerful urges and emotions with in you.
Directing the conversation towards your Shemale Desires excites you. The purpose is to make you confess your love of Tranny cock. You long to have your mouth fucked by a gorgeous T-girl! Having you repeat those trigger words "cock, hard, veined, and cum." during our explicit therapy session conversation gets your cock erect.
Admit your desires!
I continue requesting you repeatedly verbalize explicitly & why it excites you . As you repeat these trigger words our session makes your cock drip with pre-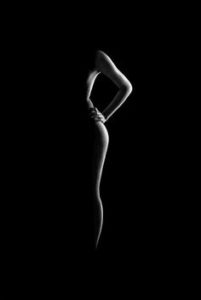 cum.  You can't believe how badly your desire for cock is beginning to grow.
Towards the end of this very hot Phone Sex Therapy session I confess I am a Shemale. You can't believe it as I look every bit of a woman.  During this Sex Therapy Role play I reveal my she-cock to you. I open my blouse and begin to rub my big full breasts. Then I lift up my skirt pull my white silky panties to the side and reveal my hard lady cock.
Phone Sex Therapist uses your mouth!
As your Phone Sex Therapist I recommend we work through your pent up desire for lady dick. You grab a pillow upon my recommendation and kneel before me. Servicing me with your hungry mouth. Rubbing my erect  pink nipples and moan loudly as you edge suck lick and stroke my hard fuck stick.  You can't help but slide your own dick out of your pants as you begin to service me.
You are surprised how easily you take to sucking cock. Its like you were made for it. You find you desire cock more than you ever did pussy. As if you could resist this craving? This strong new desire for tranny cock.  Hard veined cock that pulsates in your hands and mouth excites you.
You hunger for more!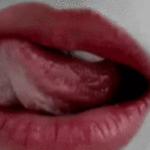 My strong lady cock feels so good to you. You flick your tongue on my shaft and suck my mushroom head.  I stop you briefly to discuss how sucking cock makes you feel. You confess it makes you so excited to have my lady cock in your mouth.
Soon I force my cock deeper down your throat. You deepthroat my cock with abandon.  Taking every inch of me from base to tip. Stopping briefly to caress and lick my balls. Sucking on each ball gently as you stroke my hard shaft. I moan passionately as I fuck your face.
Succumb to your Phone Sex Therapist!
Playing with my big perky natural looking tits as you take every drop of my creamy nut. I have you look up at me as you take my thick strings of cum. As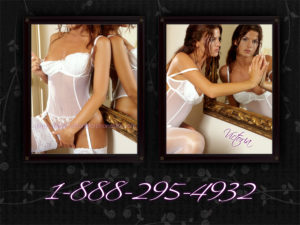 you swallow my thick creamy load. I want you to watch as you swallow my nut.  You can't help yourself. You swallow every drop. Disappointed only because you want more.
Desire dick? Find yourself dreaming of beautiful women with something extra? We can explore this Shemale fantasy roleplay together. Don't be shy. Bring even your most taboo desires to me. I will help you release your love of tranny dick, cock sucking and eating cum.  If you can imagine it we can experience it together.
CALL ME: VICTORIA: 1-888-295-4932
EMAIL ME:
CHECK OUT MY SITES
Buy my pictures & Magic slide here:
https://victoriaforphonesex.com/my-online-store/picture-sets/