Just in time for the Holidays
Next weekend is the epic Little dick humiliation phonesex party. Everytime it gets close to Christmas, my friends & I throw a great Holiday party.  See we understand that a lot of men weren't blessed with large cocks. We also know that their only purpose is to serve us as we see fit!  Jo Ann & I love to dominate you during 2 girls calls for  those who truly want the abuse!
Know your place!
Men should worship the ground we walk on as well as the heels we wear to walk in them! After all their lives are nothing without us.  Men with little dicks should exist for the sole purpose of sucking cock. Alpha men get what ever they want there fore the Beta's must serve on their knees to please them. Alpha men get pussy while Beta bitches merely dream of it.
Cross dressing Cock suckers
Sometimes we allow Beta bitches to stroke their tiny little dicks if they do as their told. We revel in dressing them up like Cross dressing Sissy sluts & making them suck huge cocks! The joy we bring to their lives as Beta Bitch Cock Suckers is priceless.  Sissy cock suckers live simply to serve us and be humiliated as we see fit.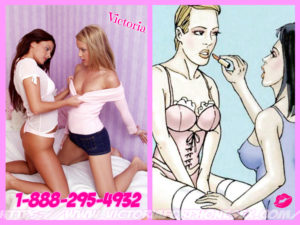 Humiliation for everyone!
By throwing this party, every man who has a little penis can be made to feel like the looser they are. On the ranch we have what I like to call a pathetic Little dick hunt!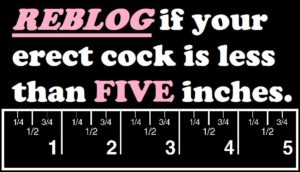 We invite over 30 men to my friends' property out in the country. Beta Bitches dressed up in their lacy pink panties hiding their miniscule little man buttons. Having them hide all around the 20 acres of land with their Little dicks out & their butt plugs in.
Are you a winner?
Last year the girl to find the most little dicks would get a special phone sex treat. Every little dick has a ribbon wrapped around it & then is tugged on once someone finds it.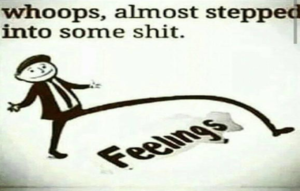 It's really funny to see someone tugging on a small dick. How can one not help breaking out in peals of spontaneous laughter at the mere site of a sissy clit.
Jerk it looser!
Once the pathetic excuse for a Tiny dick is grabbed, the man has to go into the sex dungeon in the anticipation to be whacked. Of course they don't get a hand job. They get laughed at as they jerk it like the losers they are. The real prize is when we take them to service the long line of well hung studs and lovely ladies with strap ons. We love instructing tiny dick wimps to suck big dick for our pleasure.
Little dick wimps!
The only thing little dick looser wimps are good for is sucking bigger cocks. Draining them or prepping them for our perfect pink pussies. They can only watch like the cuckold cock sucking sluts they are. while we get fucked by men with real dicks. Little dick losers will never make women like us feel the pleasure of a real orgasm with their penis's. Only men with big fat dicks can do that. Know your place!
Down in the basement!
Last year one girl found 20 dicks. After everyone was in the Phone sex dungeon. She got a whip and whipped every dick she found. All of the guys weren't screaming as bad as I thought they would be. They probably couldn't feel the lashings on their little cocks! Much like we couldn't feel anything if we ever gave them the pleasure of fucking us *giggles.
Say Cheese!
After we were done, we took pictures of their cocks. We had more humiliation in mind for these wimps. Putting them in golden Holiday plastic eggs for the guys to find. Can you imagine 30 eggs hidden on all of the acres of land. Let's just say they are still looking. We tease with the promise that if they find them all they might get a Blow job *Snickers. Little do they know they will be giving it to someone else. Obviously with a big dick full of cum for them to suck!
Submit!
I know your desire to be my submissive cock sucking slut! As you read this right now you want to immediately drop to your knees… kneeling at my feet ! But being a slave is a privilege and slaves do as they are told! I am sure now you are frothing at the mouth, ready and waiting to serve me aren't you? Your pathetic tiny man button is pulsating with pleasure at the opportunity to show me your little dick *Snickers.
Worship me!
I am a true Mistress who will dominate you in every single way and put you in your place like the pathetic worthless cock sucking bitch that you are.
I will instruct you exactly how to suck dick and make sure you understand you are completely worthless without me. Your dick could never make me cum. You are merely useful and of course will be used for my pleasure as I see fit. Of course I do have a softer side. But don't expect to see it if you ask for Little dick humiliation. I take the humiliation of tiny cocks quite seriously and relish in breaking you down to size.
Sissies love me.
Some of you will be turned into little dick sissies who wear panties & jerk off while I laugh at you. Others will be turned into cock sucking sluts addicted to jizz juice. While others will be turned into a bit of both. Either way you will grateful at the privilege to even have me talk about your little dick during our phone calls.
Lets begin.
We can start with calls, but for the truly devoted I also have tasks I can assign you in addition to our calls together. (tasks are free, and I assign them as it pleases me ).
I find reducing you to the pathetic cock sucking jerk off juice guzzling bitch that you are is effortless. If you think you would enjoy what I have to offer…. my calls are $2 a minute with a 5 minute minimum.  Of course for what you want 5 minutes is a joke and I suggest we begin with 15.
But if your tiny little sissy clit can't hold out that long we might only want to start out with 10 *laughs.  Bring your toys and slide on your big girl panties! I can't wait to turn you into my slutty little cum dumpster.
Be prepared for a tongue lashing if your brave enough to request Little dick humiliation phonesex. Your penis is a pathetic, one inch wonder! I revel at having you on your knees worshiping me . You of course will jump and beg at the privilege .
I am not just a Cuckold Mistress, I am a Goddess Mistress. You will worship me, adore me and hold me with reverence in every single way. After all you are nothing without me, I own you and all the many inches you can never have. Now grab your credit card and call me.  I know your throbbing little pathetic beta bitch meat can hardly wait to hear my voice.
Call me if you dare!
Call me now! 1-888-295-4932
Check Out My website For more! :
https://www.victoriaforphonesex.com