Submit to my Cock Milking Phone Sex.  If your lucky mistress will milk your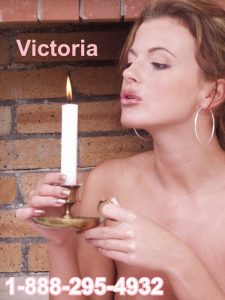 naughty dick & balls. Ridding you of the distraction of erection.
Stripping down to your locked chastity device waiting eagerly.  Ready for your weekly milking to properly drain your balls. Your Pathetic dick strains against your chastity cage.
First I tease your dick edging you slowly. Fluffing your cock & balls with my hands. Coaxing your erection as you look on eagerly.  Your hands & feet tied to the chair at your sides. Unable to move or touch me helpless only to watch.  Willing in your bondage as I tease & coax your desire.
Leaning down in front of you exposing my cleavage.  slowly unbuttoning my blouse exposing my bare breasts.  Brushing my perky nipple across your lips.  Teasing you with a blow job as I brush my lips against your cock in its cage.  Looking upon me with begging eyes.  Gazing at the key around my neck. Lusting to be set free from your dick prison.
It pleases me to make you beg.  Your cock springs to life. Your erection rock hard & throbbing instantly upon release.  Ignoring your erection I  begin to pleasure myself. Rubbing my clit against your mouth.
Making you lick & suck my clit until I am satisfied. As you lick your lips of my flavors I gather a bowel into my hands. Pulling my chair close to you as I lube up your exposed shaft.

Placing a bowl directly beneath your cock I begin Cock Milking Phone Sex. My latex glove sliding up and down your cock.  Pausing only to lube up your eager ass hole. Slowly penetrating you with a single finger.
Probing your ass gently as I stroke your dick.  Placing a vibrating device into your ass and turn it on. Stroking your shaft as I slide the device in & out.
Massaging your ass slowly as your pelvis thrusts towards me.  "Thank me slave for milking your dick! " You respond by thanking me . Breathing heavy as you moan.  "Thank you Goddess Victoria for taking away my orgasms, you respond again obediently.
Semen begins to drip out of your cock and into the bowl.  Gently massaging your prostate  you moan as your semen oozes out  of your dick. Draining your balls completely as moan my name. Your body trembling with each stroke.  After your  balls have been completely  drained I allow you to clean your self up.
Call me for Cock Milking Phone Sex  1-888-295-4932