What is SPH Phone Sex?
SPH Phone Sex is Small Penis Humiliation. Some men are very ashamed of their tiny petite  man meat. But others are aroused by their little dicks. The fact they suffer from micro penis only makes them hornier.
Small Penis Humiliation Phone sex is so kinky. When women show disgust at your little dick  its so hot. The way they put you down and humiliate you. The names they call you. The way they point laugh and stare at you! Roasting the source of shame between your legs.
Do you find yourself rubbing one out in your pants? I mean your dicks so small would anyone even notice? Some men have to wear baggy sweats but not you. There is plenty of room in your pants to spare isn't there?  Aw there there looser.  It's ok to admit your ego is deflated and reduced to the size of your tiny flaccid pinky sized prick!
Looking for SPH Phone Sex?
SPH Phone Sex can be anything you want and more! I would love to learn more about you. How did you come to enjoy Small Penis Humiliation? When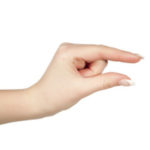 was the first time you realized you had a little dick?
Were you outed as having " a little one" snickers.  It was so traumatizing but exciting wasn't it? Your little tiny cock got so much attention. Everyone in class, hell the school was talking about your micro dick.
Was it someone at home  who told you? Did mommy marvel at the small size of your cock? Doctor have to muffle laughter threatening to erupt? Did big brother expose your little dick  to your friends?
Or was it a girlfriend perhaps who told everyone you knew! But you know the truth! Any time you drop your pants women give you that look. You know the laughter is coming at any moment.
Sometimes little dicks get lucky though!
Sometimes little dick losers get lucky. You get the token "hand job" on a date. When your really lucky a super nice girl will take pity on you. Jerking you off in the car or in bed. Right before making a lame excuse to end the evening early.
But you know the truth. You know  its all because of your little pathetic dick! Thats why losers' like you can't get enough pussy! Don't let your tiny little pathetic cock get you down!
Darling thats my job! I was born to reinforce reality into your brain. Rip the rose colored glasses from your face. Dispel all the gentle lies mommy told you. That size doesn't matter. Of course it does you know that and so does every hot blooded woman on this earth!
I will give you the full SPH Phone Sex experience!
I want us to truly enjoy your SPH Phone sex together. Tell me everything. How your fantasy came to be. What turns you on! Be sure to share your limits and boundaries. I'm all about making you feel good. Tailoring your phone sex experience to your desires.
You can dress up! Combine fantasies and roleplays including all your dirty kinks.  Bring our toys  to the party. Need help finding toys email me. I can give you lots of ideas.
We can discuss toy choices during your phone call together as well. I love show offs! Be sure to send me lots of pictures of your little dick. Selfies of you in panties. Pictures about your hoard of new toys! And pictures of you using them too!
Does SPH Phone Sex Excite you?
Find yourself craving SPH Phone Sex? Love knowing you will never measure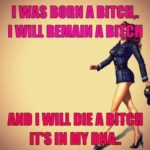 up to bigger dicks? Turned on that your cock is so much smaller in comparison.  Longing for a mean mistress to make you feel very small. Telling you its too tiny to be a cock at all.
Finding yourself edging your man clit in women's panties? It's ok if you cross dress. I know panties feel so good. Humiliation is only half the fun. Does that tiny widdle cock dictate your life?
The excitement of getting exposed filling your fantasies. You'll never measure up let that sink in! Your arousal in realization of this fact permeates your existence! Don't bother trying to hide how much having a Small cock excites you.
Need a SPH Phone Sex Mistress to put you in your place?
Fantasizing about a SPH Phone Sex Mistress who mocks you? Telling you how pathetic your little shrimp dick is! That your micro penis will never make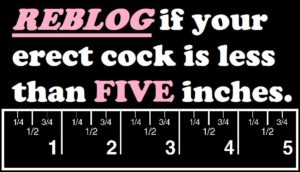 her cum! I will make you feel small! Until you believe you don't even possess a dick at all!
Don't let the internet lie to you. Telling you your cock is small but perfect *snickers.  Size always matters! You can't make her cum if there is no friction. How can you hit the g-spot if you can't reach it? Aww what's wrong looser? Are you too short for this ride?
What kind of SPH Phone Sex are you looking for?
SPH Phone Sex can come in all shapes and sizes. Looking for soft SPH?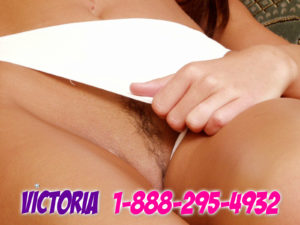 Where I gently mock you on your size. Telling you all about how the bigger dicks impress me.
Jerking off to my stories of Fucking bigger cocks without you? Or perhaps you want a very mean mistress? Someone who savagely demeans your manhood?
Long to be mocked, patronized and shamed for your inferior member? Be aware if you ask for this I will give it to you. If you tell me to be cruel I'm positively savage!
Maybe SPH Phone Sex therapy is what you need.
Or perhaps your looking for a little phone sex therapy? Long to confess to an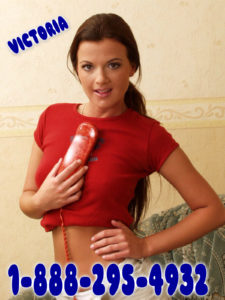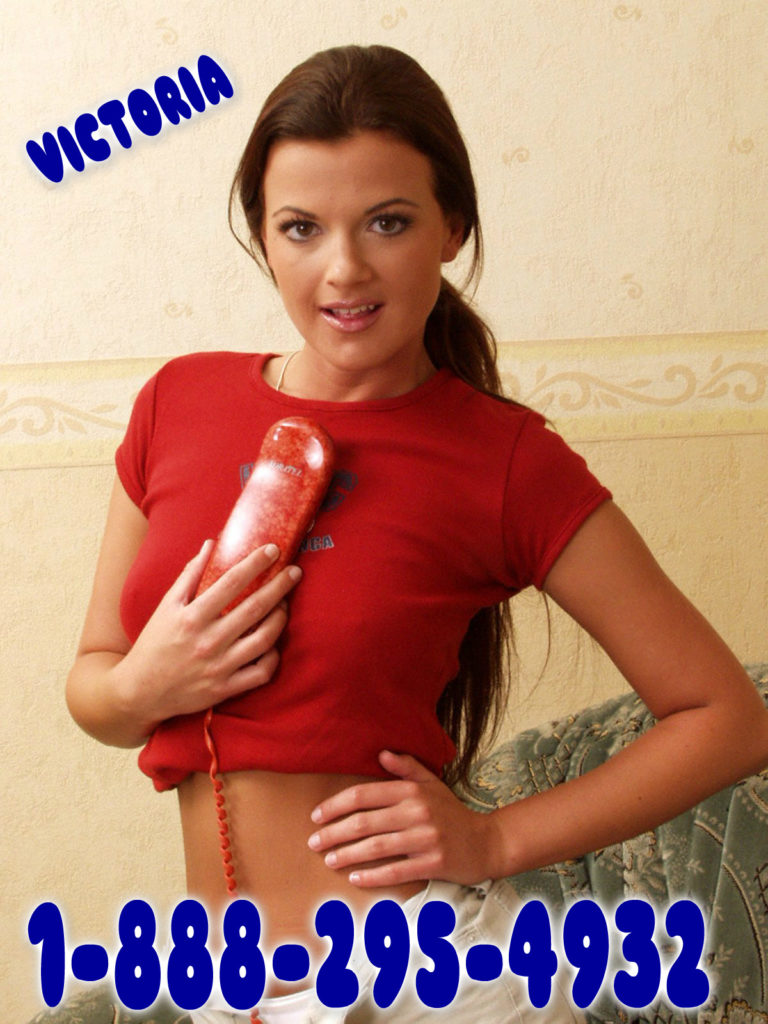 understanding mistress ? Does your little dick make you feel vulnerable? You can trust me. Anything you tell me is our secret. Unless you don't want it to be a secret.
Some of you long to be exposed.  Humiliated publicly for your tiny penis. Are you an exhibitionist?
Looking for public humiliation? So that your fellow men(and curious women) can laugh at you.
Imagine all the readers who will see your micro penis posted. The endless laughter across the internet that follows. But thats what you want isn't it? Some of you fantasize and fap to the fucking idea of being outed!
Meet my favorite SPH looser Mr. J!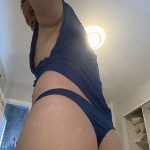 I have such a sub Mr. J.   Mr. J loves when I expose and humiliate his tiny pathetic cock. His looser penis has show cased in many of my blog and social media posts. He is practically a celerity with my friends and I.  J's microscopic shrimp dick  elicits many a laugh on my blog.
Just look at his pathetic cock in the photos here. His looser penis is so small. J's cock could never make me orgasm. Just a sorry excuse for a  set of cock and balls. I love referring to his dick as a clit.  As its woefully inadequate to bring any woman pleasure.
Be sure to bring your toys!
He even bought some new toys for his ass. Since his dick can't possibly fuck
anyone to orgasm. He will fuck his man pussy for my pleasure *snickers.  I can't wait to see the pictures and videos he sends me. Sometimes I humiliate him while one of his girlfriends watches on cam.
Other times  he has a girlfriend fuck his man pussy while I'm on speaker degrading him.  While cheering her on of course. You go girl! Bend J over and fuck him like the looser shrimp dick cuck he is! He gets off to the both of us ridiculing his miniscule man hood.
Bring a friend or partner for double the fun!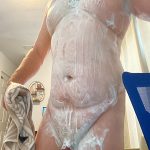 Humiliating Mr. J is so much fun! After making him shave from the neck down I dress him up. Then his gf pegs him like a sissy faggot looser.  Deep in his man pussy with the toy of his choice.
Of course I degrade him in every single way. I mean just like at his shrimp dick! I need a magnify glass and a set of tweezers to find and play with it. There is no universe where his size will get any woman excited. The only thing his cock elicits is peels of laughter.
Mr. J.s Girlfriend plays with his little dick and pegs him as I egg her on. Pounding his man pussy harder and harder. His looser dick twitching with excitement at every stroke. As she gives him a reach around while fucking him with his vibrating butt plug.
Want to be one of my SPH Sub missives too?
What a looser! It is my mission to cut him down to size! Hearing him on his hands and knees getting fucked like a bitch. Fully accepting his looser lot in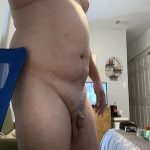 life! Getting his man cunt spread wide for toys. And his tiny…er ego *snickers getting shattered in the process.
Cumming until he cries and his looser load spent. Shooting his looser goo all in his sissy fagot panties. Just like a looser shrimp dick cuck should. Bent over on all fours. Getting his man pussy reamed with a toy, or pegged with a strapon.
Do you always long for this? Have a spouse or partner who would love to peg you while I encourage them ? Ridiculing your shrimp dick in the process! Bring them! I love couples.  Don't be shy share your kink with someone special. I'm a  team player for your pleasure. We can all play together *wink!
Call me for more SPH Phone Sex!
Call your SPH Phone Sex mistress Victoria  here 1-888-295-4932 ! Have a  twisted Little dick fantasy? Want to run it by your mistress first? Or maybe you have a few questions you long to ask me? Email your cock humiliation mistress here VICTORIAFORPHONESEX@GMAIL.COM . 
Whatever your SPH role play fantasy.  You can confide your deepest darkest secrets to me. I will indulge and keep in confidence every single one unless you beg me to publicly expose you.  Trust and know of course you will pay dearly for the privledge *Snickers.
Be sure to go to my main website here … HTTP://WWW.VICTORIAFORPHONESEX.COM
Don't miss out on any of the fun! On my personal and group site you will find more pictures, blogs and I have additional pictures and recordings for sale as well. Want to go straight to my store? Get your hands on all my naughty goodies here! https://victoriaforphonesex.com/my-online-store/