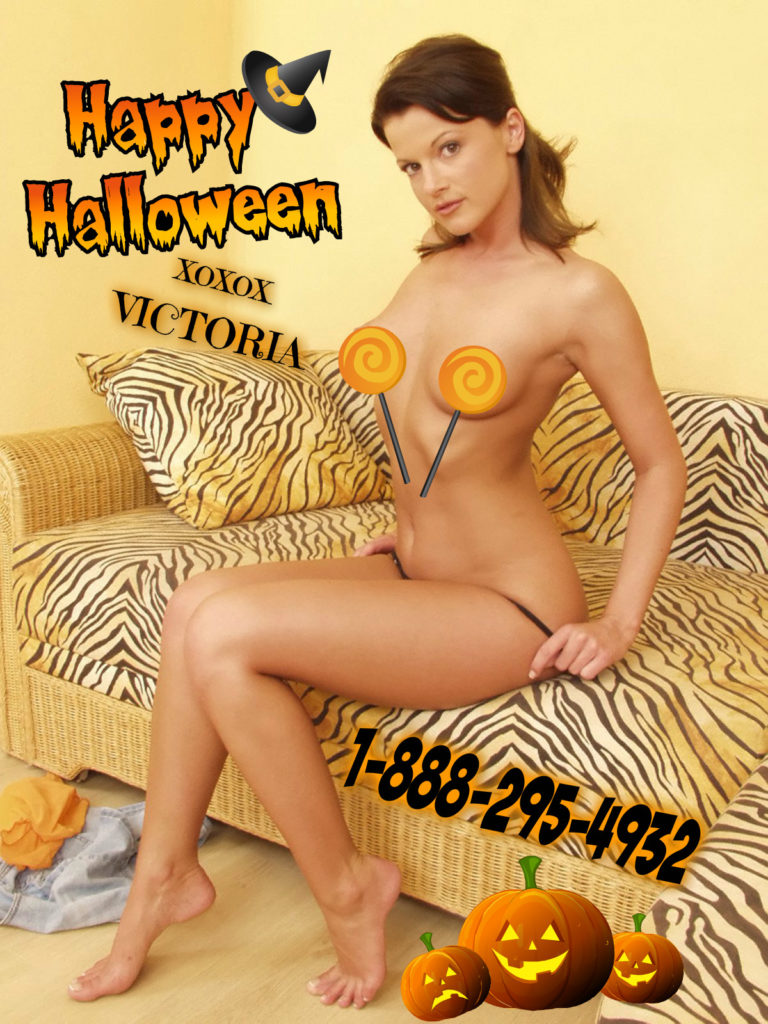 Looking for Halloween phone sex fun? Be sure to check out my Twitter Time line for  Spooky songs, Games, a scary fun house and great deals on phone sex! Have a special naughty fantasy in mind for this spooky night? Maybe I am the Naughty Milf handing out candy and you are the college coed next door cum to pay me a visit? Or are you the sexy police captain who finds me walking home in the dark after the party and escorts me home where I sedduce you?  We could also mix in some really spooky fantasies. Maybe you are a Horny Vampire entranced by the scent of my body.  Do I awaken to you licking and biting my neck and fingering my hot wet cunt? You could also be the horny ghost who I can't see but I awake to feeling your hard dick fucking me. Maybe you have been haunting my house for some time now. And on this one special night of the year you can reach out and touch me. How many nights have you been tormented by watching me play with my hot wet honey pot hmmm? Sliding my dildo in and out. I feel a kiss on the back of my neck but no one is there? But its my horny ghost! You probe, touch and penetrate me in all the right ways.  Be sure to call me for Halloween phone sex and check out my hot specials below.
30 mins @ $50/ 60 mins @ $100
One per gentlemen. All time must be used during same call. Cannot be combined or stacked with any other deal or special.