Get ready for my Mp3 Audio Recordings!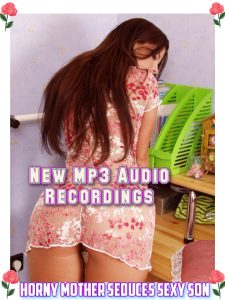 Many of you have suggested I create Mp3 Audio Recordings.  I just launched my very first Mp3 Audio Recording today!  This is one of many to be created for your  erotic listening pleasure. I will be creating recordings on many different topics, fantasies, and fetishes.   You are welcome to email me with ideas.
For a more personalized experience I would suggest live calls.  Mp3 Audio Recordings offer you  an erotic experience to enjoy  when we are apart & before we meet for the first time on the phone.   I invite you to take your time & explore what I have to offer.   I want our time together to be meaningful & pleasurable. My Mp3 Audio offerings is just another way to connect with you on a deep seductive passionate level.
My Mp3 Audio Recordings are ready  whenever & wherever you are!
What's  great about Mp3 Audio Recordings is you purchase & download to your device. You can purchase from the privacy of your home office or car. Anywhere you have internet access you can purchase my recordings Globally.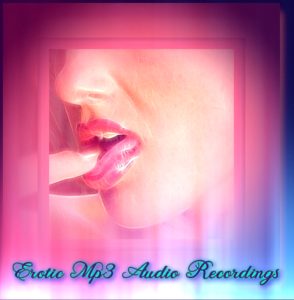 Enjoy hearing my Recorded Mp3s when your on break, at home, or Traveling.
Once you purchase my recordings they are yours to keep. You can listen to your purchased Mp3's again and again for your personal pleasure.  This allows me to continue to seduce & entice you before between & after our calls.
My Mp3 Audio Recordings are erotic fantasy recordings for you to enjoy!
Mp3 Audio Recordings will let you experience many different fantasies & fetishes. Allowing you to experience & Experiment with many different types & styles of phone sex.  All in the privacy of your own home or office. You could even enjoy your Mp3 with your wife girlfriend or partner.  Or you might just want to keep me in your ears all for yourself.
Some of my recordings will be short fantasy recordings when you crave  a silent call.  Others may be instructions or even a longer erotic story.  I have many Mp3s in the works & I can't wait to upload them for your pleasure.
How much do Mp3 Audio Recordings Cost?
My Mp3 Audio Recordings will vary between $10-$20 and be between 5-10 minutes long. I may record longer erotic stories in the future. For the meantime  I would like to start off by offering some short recordings for you to enjoy.  In a variety of subjects and kinks for your enjoyment.
How will my Mp3 Audio Recordings be billed?
Mp3 Audio Recordings will be billed as Webtokens GA just like our live calls together, and the other offerings form my store. If you want to keep your wife, girlfriend from seeing these charges I would suggest using a prepaid gift card. We accept all prepaid gift cards with the American Express, Visa, Discover and Master Card logo. This way you load the card with the money you wish and there is no bill to find. This keeps your purchases discreet and away from the prying eyes of others.
Where can you find and purchase my Mp3 Audio Recordings?
You can find and purchase my Mp3 Audio Recordings right here  and on my personal web page which I will list be low this blog.  Be sure to check back regularly. I plan to be creating and uploading more offerings in the days to come. If you have a fantasy you like to experience feel free to email me and give me ideas. I enjoy hearing from you and I always take positive feedback & ideas into consideration when making recordings.
What if you want a more personalized experience?
If a more personal experience is what you crave be sure to enjoy a live call with me.  I enjoy connecting with all my kinky gentlemen & ladies! I can't wait to walk that path of erotic pleasure together with you. Taking you on a sensual journey of self discovery.  All of my blogs, recordings, live calls are created with your pleasure in mind.
I love connecting to my sensual callers and offering you a real & meaningful experience you can feel.  In todays world of apps and automation  many of us crave human touch and connection. Sensuality and passion is just as important as food water sleep and air.  It is my honor and pleasure to provide for you a one of a kind erotic experience.
Your desires passions  are important to me. I know your hunger.  I am here to satisfy your thirst  for a meaningful erotic passionate no strings attached connection.  Though our time together will be over the phone. Sometimes we may also connect through email as well as Mp3 Audio Recordings.  With each and every connection we share you will gain confidence & feel fulfilled.
I want you to feel confident in your self discovery.  Feel emboldened  and empowered to enjoy the gift of pleasure.  Your not alone anymore.  You are a passionate desired wanted sexual being.  I look very forward to knowing the amount of pleasure my Mp3 Audio Recordings, live calls & blogs bring to your  life.
Get my Mp3 Audio Recordings  at the link below below..
https://victoriaforphonesex.com/audio-files/
For a live call… Call me at… 1-888-295-4932.
Email me your  fantasies at:  VICTORIAFORPHONESEX@GMAIL.COM
CHECK OUT MY SITES