In Humiliation Phone Sex my submissive sissy slut treats me to a luncheon he'll never forget.  I order him to wear a pair of khaki  pants, fairly tight, with a short sleeve casual shirt to show off his hairless arms and black slippers.  And of course his locked collar with "Property of Mistress Victoria" embroidered on it. 
I wear an extremely short sleeveless leather mini-dress. Donning black thigh high stockings & a black thong . Sliding on my black 4″ Open Toe Stilettos and dark sunglasses. The epitome of power. I take him to one of my favorite luncheon restaurants, one with a complete female staff. I stride in the door with my submissive sissy bitch following behind me like the dog he is.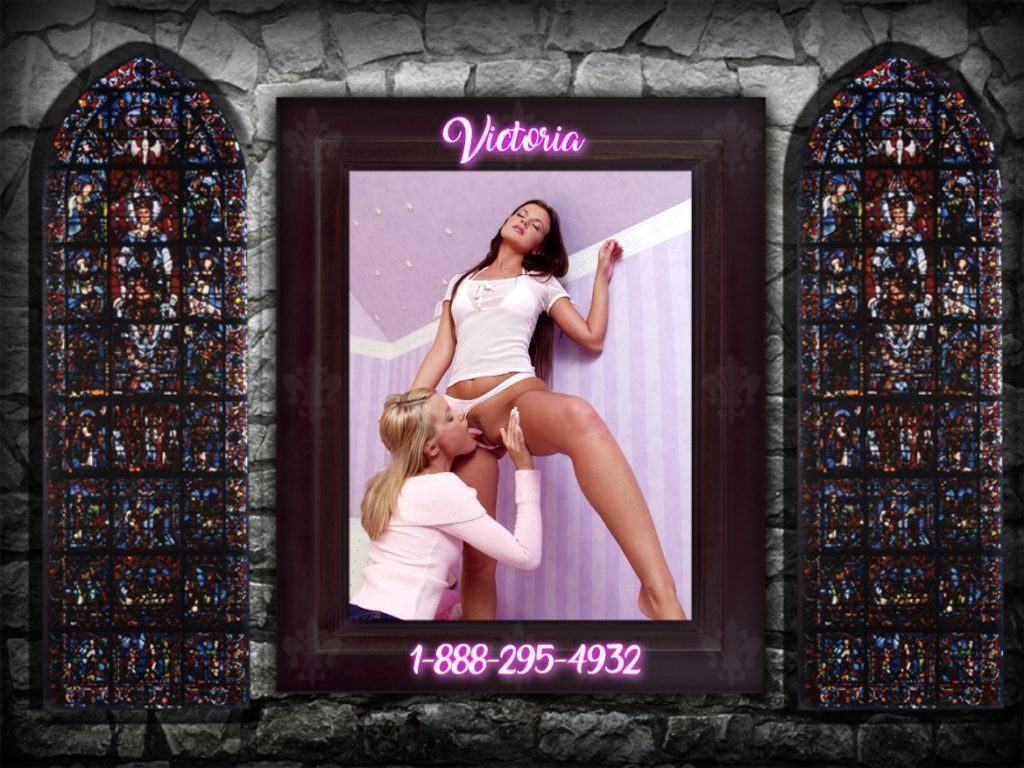 The hostess always greets me by name. She compliments my outfit & completely ignores my submissive Beta bitch. My Hostess leads us to a booth in the back and disappeared. A very hot young blonde waitress comes to the table to take our drink order. I could eat her for lunch I think to my self.

Causally I opened my purse and pull out a pair of stockings. L'eggs Shear Energy Nude Colored Shear to Waist Pantyhose in hand. Boldly holding them up high for full effect and for all to see. "Excuse me," I coo, "Where is the men's room. My sissy pet forgot to put on his pantyhose this morning." My hot blonde waitress lets out a little laugh and since she is a superior female catches on to us immediately says, "The men's room is up front to the right past the bar. She can put them on there." "Wonderful," I reply, "I'll have a glass of Chardonnay and she'll have a glass of water."

My poor pathetic submissive obedient pussy boy turns beet red. My sissy boy takes the pantyhose out of my hand & heads to the men's room. He tries to bunch them up in his hand but several diners in the crowded restaurant take notice. While he is putting them on, I notice my hot blonde waitress over at the bar laughing. Enjoying telling the bartender and the other waitresses about my pathetic slut.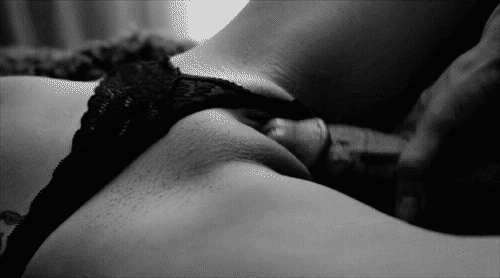 When he comes out of the men's room everyone stared.  All of the staff gathered at the bar to watch him go by.  not a one could stifle her laughter at my bitch boi.  When he reaches the table, I make him stand in front of me and lift up his trousers so I can see he put on his pretty pantyhose.  
At that moment, my hot blonde waitress comes to the table with our drinks adding to my inferior Beta bitch's embarrassment.  A couple next to us starts laughing and shaking their heads.  My slave boy is mortified and the look in his eyes instantly makes my thong wet.  I just love the power I have over my pathetic obedient boi toy.

He sits back down and my hot blonde waitress asks for our order. "I'll have the grilled salmon and asparagus and my pet will have a house salad." I give my hot blonde waitress a squeeze on her arm and a knowing wink and add, "No need for dressing, I'll make that myself but I will need an empty glass."
I look over at my pathetic pet and his head is down and his neck and face a bright red. He's too humiliated to look up so I say, "Pet, look at this beautiful young lady and thank her for telling you where the men's room is." He looks like he's about to cry and my hot blonde waitress has her hand over her mouth suppressing a laugh.
He raises his head to meet her superior gaze and looking like he's about to cry says, "Thank you for telling me where the men's room is." "So?" I say, "You're not finished."
"So I could put on my pantyhose," he says with his bottom lip trebling.  

"What a loser you are," she says and turns on her heel laughing and shaking her head.
My hot blonde waitress returns in a minute with a small water glass and tells me, "You have him well trained.  That is so hot."
She slips me a piece of paper with her phone number and says, "Please call me. I'd love for you to help me train my boyfriend." "I look up at her and smile and say seductively, "Only if I train you first my sweet little blonde pet." With flushed cheeks she replies, "Oh my god I'd love that." "No pet," I reply emphatically, "You need that."

She sighs nodding her head and leaves as I tell my pathetic submissive whore that i'll be right back. I take the glass and stride triumphantly through the restaurant to the ladies room all too aware that every man and woman is ogling my Perfect Being.
I return holding the glass filled with my delicious Golden Nectar proudly in front of me. I sit back down and within a few minutes our entrees arrive. My hot blonde waitress watches with a smirk as I pour my Golden Nectar over my pathetic submissive Beta boi's salad.

"Bring my pet a straw so he can suck up the remainder of his "dressing," I now order my hot blonde waitress. As I begin to enjoy my salmon, I place my right stiletto in the crotch of my fuck toy. I begin to rub his cock and feel it beginning to harden. Since I just let him out of his chastity device that morning, I know how desperate he is to cum. I keep up a steady rhythm as I enjoy my meal while my poor pathetic whore pleads with his eyes for me to stop.
Not here in public they seem to say. But soon his true whorish nature takes hold and he begins to hump my Superior Femdom heel. With our meals finished, my hot blonde waitress clears my plate and hands a straw to my defeated slut. She watches with glee as he sucks up the remaining piss of his owner.
I tell her to hurry back that I have one more treat for her. When she returns, I say, "Watch this." I can see my pathetic pig is on the verge so I grind my foot in further and simply say "Cum!" His face contorts and he lets out a low moan as his cock explodes with three months worth of chastised sissy juice. The front of his pantyhose and kakis are soaked with his inferior pathetic semen.

He hangs his head in shame as I order him to pay the luncheon bill. He takes out his wallet and I grab it leaving a $100 bill for a $40 luncheon. My hot blonde waitress thanks me and in a voice close to begging asks me to call her soon. We get up and I make my perverted submissive Beta bitch boi walk in front of me with a huge cum stain on his pantyhose and kakis.
With his head low and tears of humiliation phone sex in his eyes he is the picture of a broken man about to spend 6 more months in chastity. Publicly humiliating my weak pathetic submissive is such a turn on for me and always makes my Perfect Pussy soaking wet.  Don't you want to treat your Mistress to a luncheon so you can make my Perfect Pussy gush? Call your Perfect Goddess Mistress Victoria Now!!!!