Seductive 69 Phonesex starts out with your soft  lips  press on mine.  I melt under your  warm eager strong hands .  Strong hands rubbing my  soft supple perky breasts , as your sexy lips and teeth graze my neck.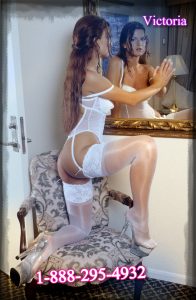 Your wet tongue running circles down to my clavicle and between my cleavage.  Your mouth licking sucking and biting my erect hard pink nipples as you slowly lay me on my back. You kiss down  my stomach to my trembling cunt. My pussy eagerly awaiting your tongue.  Your burning hot kisses between my thighs.
Gently you part my pussy lips with your fingers. Sliding two fingers in and out of my hot wet cunt.   Sucking on my hot wet eager clit as your fingers slide in and out of my hot wet pussy.  Rimming my ass as your lubed up fingers dart in and out. Getting my ass nice and relaxed for what comes next.  My ass crack tingling at the touch of your tongue licking and probing and rimming me. You lick my pink puckered butt hole that's aching . Sucking my clit  throbbing as you rub it with your fingers.
I climb on top of you slowly teasing your mouth with my pussy lips. My  pink pussy on top of your face where your tongue and a surprise is eagerly awaiting. My mouth Slowly giving you a seductive blow job.
I am a seductive Erotic Mistress who longs to give you an out of this world phone sex experience. Call me when your ready for Seductive 69 Phonesex.
Call me now at 1-888-295-4932