Longing to serve?
My humble Femdom phone sex servants love obeying my every whim and desire. Some are so dedicated they have even earned the privilege of receiving daily devotional tasks. Do you long for a chance at receiving Daily devotional task lists as well? Enjoying serving your mistress in every way?
Obeying has its benefits!
Of course this must be earned with frequent calls and good behavior. You must bow down to your Femdom Mistress become my total bitch boy to properly serve me! Expect to bow down. Your will is mine to play with.
Your new addiction.
Its true you may become addicted to me. My Erotic voice is smoother than silk and balm  for you soul. My passion a fire that burns within you. The imagination & intelligence I possess are like none  that you have had the pleasure of experiencing. My slaves  in real life would tell you my hot honey pot is sweeter than sugar.  Go ahead and confess all your Dark Desires to me darling.
Serve Your Goddess!
Its ok to be jealous. Don't fret , If you are truly lucky I might send you an email graced with my sexy pictures and my demands. My demands could be the type of toys I wish you to purchase or the cloths I want you to wear. Perhaps I have busy work I want you to perform for me to make my life easier. Its very important to help your Phone Goddess . Be a good little whore and help free your Mistress's time up to enable me to enjoy more " Me time".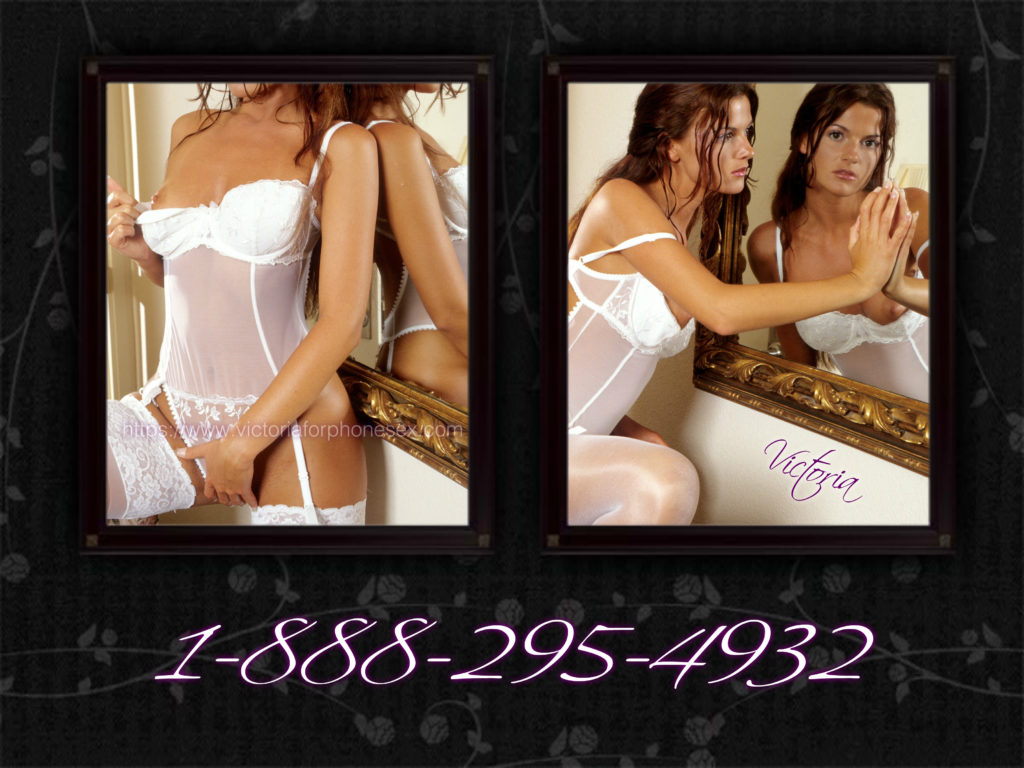 Erotic Hypnosis .
Nothing pleases you more than Serving. Deep down you know you have always longed to be hypnotized by a perfect Goddess such as myself. Its ok to worship at my feet. Go ahead and kiss my perfectly pedicured toes. See how silky soft they are? How well they are painted? Even my shoes captivate your view. Your wife or girlfriend could never hold a candle to me.
Darker Desires.
My skin smells like Vanilla, coconuts cream and pure desire. Look upon my hair as shiny as glass &  soft as satin. The way it flows down my back in brown & auburn waves begging to be brushed and caressed. I bet you would do anything to wash and style my perfect locks. If only I would bless you with such a task. Your Beta Bitch dick gets so hard in your panties doesn't it? You know I need bigger dick than you possess. It's ok to wish you could bottom out inside me and make me scream in throes of passion.
Can you measure up?
To feel my hot tight wet love box squeeze and contract with wave after wave of orgasm is everything you only wish to achieve. But ….Do you truly measure up? Even if you had a cock handcrafted by the Gods furnished in gold. Even if you were hung like a Stallion, And hard as a Marble… Could you make me cum?
Feed my Sensual Appetites!
My appetites are never ending. I am an insatiable mistress. Though I love spreading pleasure to others my own appetite is of a size you can only dream of putting a dent in. That is why I keep so many lovers in my court. Being the queen of my sensual castle definitely has its benefits.  Not just for me but also for you.
What is your desire?
I will bring out things in you that you never dreamed you enjoyed. Your love of wearing panties perhaps? Or an unknown foot fetish you only flirted with. Maybe I pop that tight little anal cherry of yours? We both know its going to hurt , but oh the pleasure that it brings after will be so worth it.  Some of you are merely cock curious. While others of you are completely addicted to dick. But if dick is not your thing that's ok. Maybe just a toy or  the occasional strap on.
No pain no gain!
No pain, well maybe just a bit. Unless of course you beg nicely and maybe if your very lucky I might hurt you. Don't let BDSM scare you, we can take it slow. Cloths pins? Rubber bands? Clamps? Maybe you need a good spanking? Its ok to call me Mommy sometimes, many of my sluts often do. It's because as well as being your sensual mistress I am also so very nurturing. Nothing pleases me more than telling you what a good boy you are for lick my hot wet pussy right before I milk your cock.
Are you hungry for more?
Of course you will cum in your very own mouth now won't you. I love it when my dirty little whores gobble up every drop of their own creamy thick sweet rich nut. Go ahead and lick each one of your fingers. who knew being a greedy cum eating servant would be so tasty.
Are you scared? Scared our time on the phone may change you? It might, but that's ok… you will be much better for it. Trust me I know best 😉 Call me for Femdom phone sex when your looking for an authentic meaningful Domination Phone Sex experience. Each and every moment we spend together will only leave you wanting more. Give yourself to me, I am waiting.
Call me now! 1-888-295-4932
Experience my personal website at : https://www.victoriaforphonesex.com/